Employees Success Story : Lea Maurel
Léa Maurel, ICAPE Group's Marketing Manager for Asia and America, has traveled the world with the company, immersing herself in new cultures and becoming a key figure in the organization.
Léa's story exemplifies the transformative power of embracing new experiences, transcending borders, and thriving within an interconnected world. Her success is not merely a result of personal achievements but a testament to the shared dedication and collective efforts of her colleagues, friends, and mentors who believed in her potential. As Léa continues her journey, one can only anticipate the remarkable milestones she will achieve, leaving an indelible mark on the global landscape of ICAPE Group.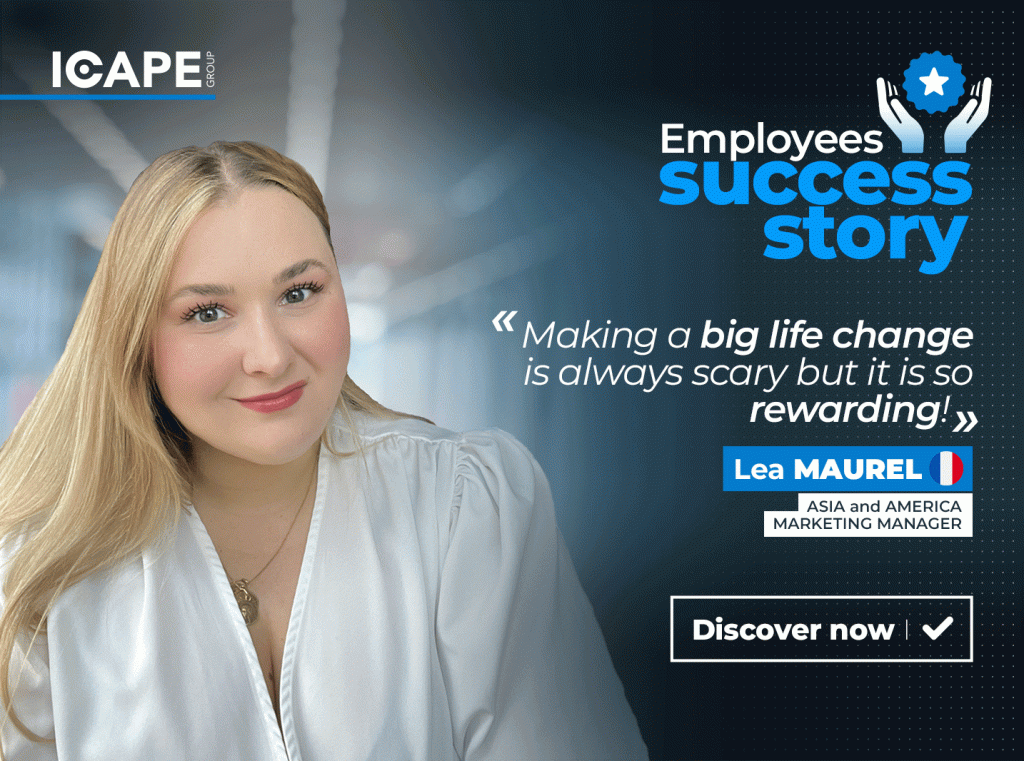 Let's start from the beginning. In 2017, on your birthday, you made a life-changing decision to join ICAPE Group. Can you tell us more about that and how it shaped your career?
Léa: Joining ICAPE Group was a very important turning point for me. With a bachelor's and a master's degree, I landed a French contract called a VIE, which led me to become the first team member of the brand-new Marketing team at our Asian headquarters in China. The idea of working abroad and being a part of an up-and-coming organization with a "start-up" spirit was a great motivation for me. It opened the doors to a world of opportunities and enabled me to grow both personally and professionally.
You ventured into a completely unfamiliar territory when you moved from France to China. How did you adapt to the new culture and establish the marketing department there?
Léa: Moving to China was undoubtedly a challenge, but I never felt alone. The warmth and support of my Chinese and expatriate colleagues made all the difference. We were like a family, and their understanding of my needs and difficulties helped me get through. ICAPE Group also played a crucial role in helping me manage the administrative aspects of settling in China. Learning Mandarin and integrating into Chinese culture through language courses further facilitated my adaptation.
As you navigated through the Chinese work culture, what were some of the key insights you gained and challenges you faced?
Léa: The work culture in China was very different from what I was used to in France and Europe. I learned that it was important to foster relationships and be flexible. Collaboration and team effort are highly valued, and I quickly realized that teamwork was essential to success. I also had to learn some invisible rules, such as the importance of hierarchy with strong deference to superiors. The most important lesson I learned is that you get back what you put in: if you make an active effort to get to know people, and to understand their culture, you will have an enriching and fulfilling experience. You reap what you sow.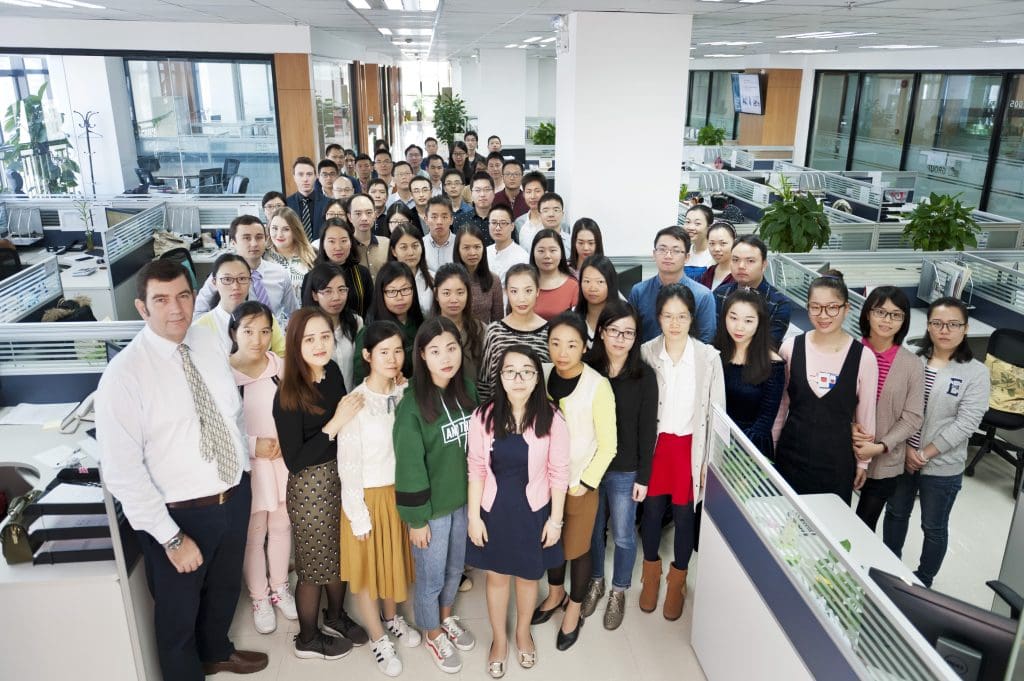 After a year in China, you were promoted to Manager and took on the responsibility of establishing the marketing department. Can you tell us about your experience and the accomplishments you achieved?
Léa: The promotion to Manager was a great honor for me. Aware of the need for further support, I recruited the Chinese office's first marketing coordinator. Together, we worked on many projects with colleagues from all over the world. Despite the physical distance, we have fostered a friendly and productive working environment. Watching the marketing department grow and achieve great things has been incredibly rewarding.
The COVID-19 pandemic presented unforeseen challenges globally. How did ICAPE Group and you adapt to these circumstances in China?
Léa: When the pandemic hit China, uncertainty reigned. However, ICAPE Group and I quickly adapted by implementing a "home office" policy that prioritized safety and health for all employees. While this practice has become widespread worldwide, it was a new concept in Chinese work culture. Nevertheless, the Marketing team in China successfully navigated this uncharted territory by maintaining open communication, embracing technology, and supporting each other through this difficult period.
In September 2020, you bid farewell to China and embraced new professional frontiers in America. Can you share your motivations behind this move and your experience so far?
Léa: Returning to the United States was a dream come true for me. The United States holds a special place in my heart, having lived there before. ICAPE Group offered me an exciting opportunity to help strengthen our marketing and sales presence in North and South America. Although adapting to the work culture was in some ways a challenge after China, I was thrilled at the chance to continue contributing to the company's growth.