Created in 1999, ICAPE Group is one of the world's leaders in the supply of PCB and custom technical parts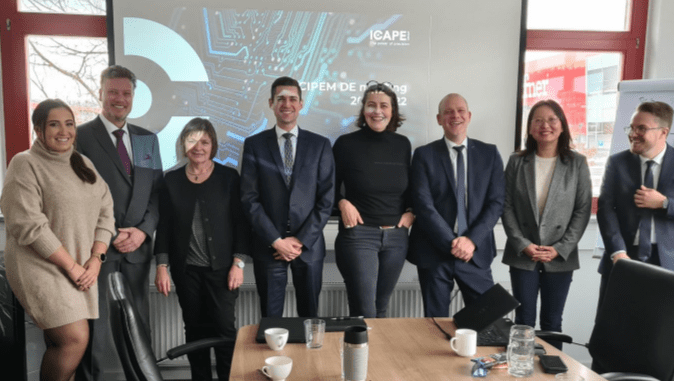 ICAPE Group acquires Fimor Electronics
CIPEM Deutschland is launched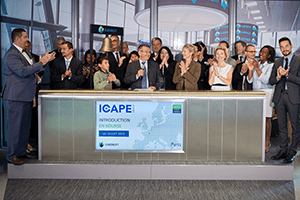 ICAPE Group rings the bell at Euronext as it becomes a public company
ICAPE Group launches New Brand Identity
New business operations in Denmark, Portugal, and Sweden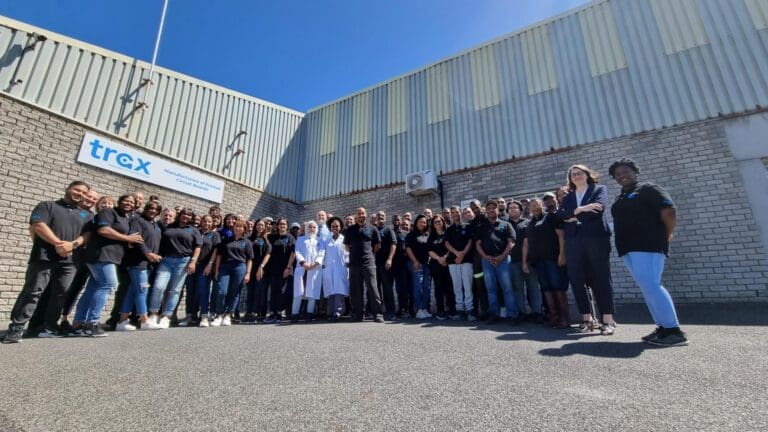 ICAPE Group launches Non-Profit organization ICAPE Planete Bleue
New business operations in Spain, Netherlands, Canada, and South Africa
Divsys France is launched
ICAPE Group proves strength during pandemic with excellent year

New business units in Polska and Japan

Group now composed of 450 employees worldwide in 20 business units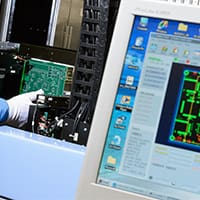 The objective of 125M€ has been reached for the second year in a row
A new business unit has been opened in Spain
New ultra-modern machines for the USA Laboratory.

ICAPE Group and DIVSYS International announced the merger of their business operations.
ICAPE Group and DIVSYS International assets, people, and customer contracts merged
The objectives of 115M€ are achieved 
Strong growth (+ 25% in 2018).
The creation of CIPEM Shop as well the opening of  modern CIPEM showroom in China Office 

ICAPE Group reaches €94M in turnover
Opening of new business units in key markets: Mexico (Mexico City), Italy (Modena), Singapore, the South of Germany and the USA.
Start of rail freight shipping
The European headquarters moves to a brand new 1 500 sqm office in Fontenay-aux-Roses
A part of ICAPE Group customer service was also relocated to France
The launch of Technical Days to deepen one's knowledge about Printed Circuit Boards and Technical Parts.
The launch of an online quote service (July 2015) – The launch of a commercial website (October 2015).
Creation of a logistics center, a storage center and showrooms in Fontenay-aux-Roses, France. Starts product groupings on our site of Fontenay.
The opening of an office in Austin. (Texas, USA)

The entire China office moves to a new site, in the center of Chang An, Dongguan City
New ultra-modern laboratory for PCB and logistics center
175 highly qualified employees offering a complete set of services to all ICAPE and CIPEM business units. (PCB ICAPE Services, CIPEM Services, ICAPE Hong Kong, ICAPE China, ICAPE HK Brazil).
170 multilingual people work in these 6 structures including 60 employees for the Printed Circuit Board office.
The launch of the IQTS services offering a very

short

lead time for small volume orders.

The group reaches €58M in 2013, 32% more than in 2012. (€44M)
The opening of three business units: ICAPE India in Bangalore, and ICAPE Deutschland in Frankfurt

ICAPE Group has been selected as a Printed Circuit supplier for green technology, supplying power inverters for a European Solar Panel manufacturer.
The creation of a new service line called Ultra Low Cost Services. (ULCS)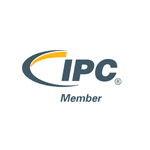 The creation of GIE ICAPE which brings together all the marketing and services activities of the group.
China Office is then staffed by 120 professionals. All the employees of the quality department are trained on IPC standards.

The creation of ICAPE Holding in September 2010 as a financial company.
The opening of strategic business units in the United States and Brazil 
Separation of two identities: ICAPE France and ICAPE Hong Kong
ICAPE Group's revenue reaches €32 million with 5 subsidiaries, up 33% compared to 2009.

ICAPE Group achieves a turnover of €24M and continues to grow about 30% every year.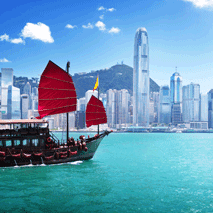 The creation of ICAPE Hong Kong and CIPEM Hong Kong.
China Office quickly grows up to 50 employees and becomes ISO 9002 ertified.

The creation of a commercial platform in China to outsource and find factory-partners offering a good price-performance ratio.

The creation of CIPEM, China Industrial Parts For Electronics Manufacturing. This ICAPE Group subsidiary specializes in Custom-Made Technical Parts manufactured in China.
The opening of ICAPE Group's China Representative Office in Chang An (Dongguan, Guangdong), responsible for sourcing, quality control and logistics activities.

ICAPE Group achieves €10M in the Printed Circuit Board industry with 12 employees. 
Started to expand in Southern Europe: Spain, Portugal, and Italy.

ICAPE Group starts to expand in Eastern Europe and Germany.

ICAPE Group reaches € 5M of turnover in the Printed Circuit Board industry with 5 employees.

Creation of the first PCB network with 12 factory-partners. Beginning of cooperation with Taiwanese and Chinese Factories.
The creation of ICAPE Group, International Consulting Activities For Printed Circuit Board Electronics. The founder, Mr. Ballenghien, surrounded himself with the best talents in order to create a high-quality company.