ICAPE Group specializes in bare circuit board and technical parts prototypes and low-volume production. State-of-the-art SMT lines, advanced quality systems, lab validation of PCBs, traceability, and industry expertise are the foundation of our success.
Our engineering team has over 150 years of combined experience in PCB design and fabrication, making us uniquely qualified to address all current and future requirements of the electronics industry. As your manufacturing partner, we can accelerate your product development cycle by reducing the number of design iterations.
An ideal solution to get your prototypes and small series in 1 to 5 days at a competitive price! You can request a quote or place your order through your local sales contact or directly on our online shop.
Accelerate your design cycle by building a production-ready prototype board within 4 days. We know how crucial it is for our customers to know exactly when their PCB will be completed and delivered to them. Our ERP tracks all production stages of our clients' projects, allowing us to optimize the schedule and share accurate delivery dates.
Each PCB must pass laboratory approval to guarantee an exact match with the design file. We use the latest equipment and technology to eliminate errors and ensure a precise, reliable board that matches customer specifications.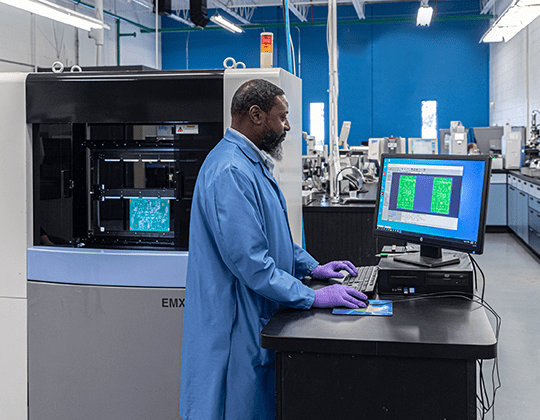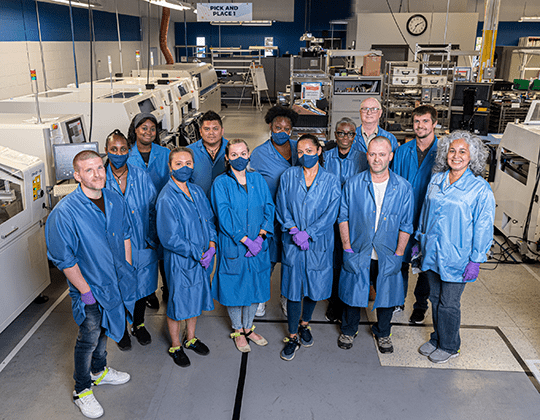 Our team of experienced technicians has the ability to help you troubleshoot and diagnose a wide variety of issues. With industry experience in PCB design and fabrication, they are uniquely qualified to serve all PCB prototypes and small production needs. We are certified ISO 9001:2015, and are dedicated to technical excellence.
To reduce the number of iterations and quickly reach the status of "ready for production", monthly monitoring is carried out to ensure the quality performance of its partner suppliers. We provide an "approval for use" report with the results. Our fully equipped laboratory offers a complete range of testing services for printed circuit boards, rework, and technical support.