CIPEM is able to provide various keyboards and keypads, including molded silicone keyboards, membrane keyboards, and waterproof, ultra-resistant hardened keyboards in silicone or stainless steel suitable for harsh environments (military, medical, industrial). We offer many finishing and customization techniques to fit your needs
A membrane switch, also called a membrane keyboard or membrane keypad, is a switching device comprised of a series of flexible
layers
of polymer films and adhesives. The uppermost layer of a membrane switch panel is typically called a graphic overlay and is produced by printing on the second surface of clear polyester or polycarbonate film. Other electronic components can be implemented, such as discrete LEDs, backlighting sources, and connectors that make membrane switches easy to integrate into other systems or devices.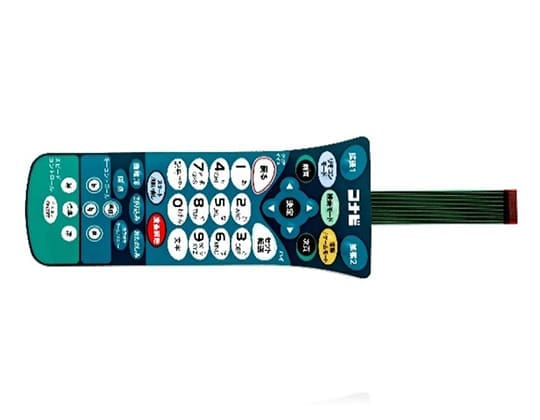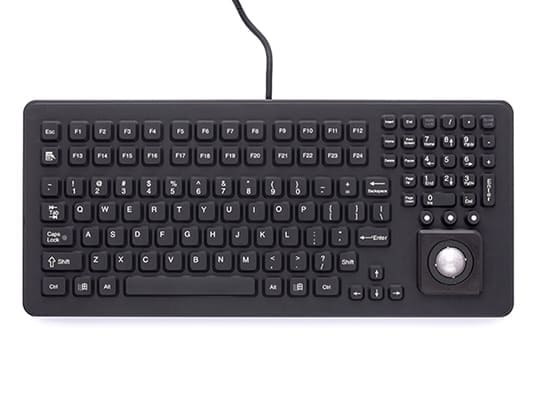 Hard Waterproof Keyboards
We offer a wide range of hardened waterproof keyboards, in silicone or stainless steel, and IP classified for the military, aeronautical, but also medical, industrial, or distribution markets. Many configuration options are available, in particular for the choice of pointer, installation, connection, or languages ​​(22 languages ​​available for the Ikey range).
Silicone keyboards are suitable for all areas of application of printed circuits: telephony, remote controls, calculators, computer keyboards, radios, toys, musical instruments, photocopiers, and door entry systems, and are intended for all industrial sectors such as electronic banking, household appliances, instrumentation, medical, automotive, IT, home automation, etc…. They allow a higher typing speed, resist extreme temperatures (high and low), and abrasive environments, and offer a perfect seal against fluids and dust.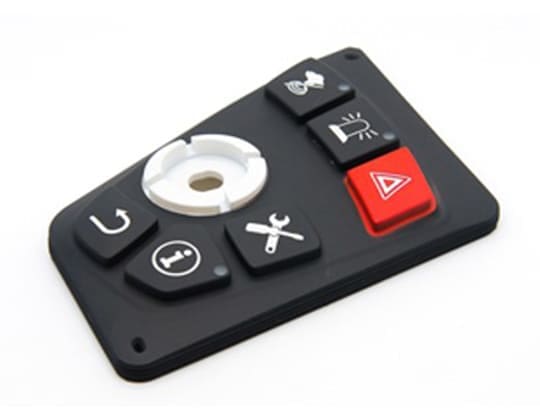 There is an ICAPE Group team close to you and your business. All around the world, our business units are staffed with native experts available to answer all your questions. Contact us today!