Silicone keyboards are made up of a silicone sheet comprising silicone keys, which are soft to the touch, and most often conductive pads which make it possible to establish contact with the electrodes of the printed circuit when the key is pressed. The key then returns to its starting position thanks to the elasticity of the silicone.
Silicone keyboards are suitable for all areas of application of printed circuits: telephony, remote controls, calculators, computer keyboards, radios, toys, musical instruments, photocopiers, and door entry systems, and are intended for all industrial sectors such as electronic banking, household appliances, instrumentation, medical, automotive, IT, home automation, etc…. They allow a higher typing speed, resist extreme temperatures (high and low), and abrasive environments, and offer a perfect seal against fluids and dust.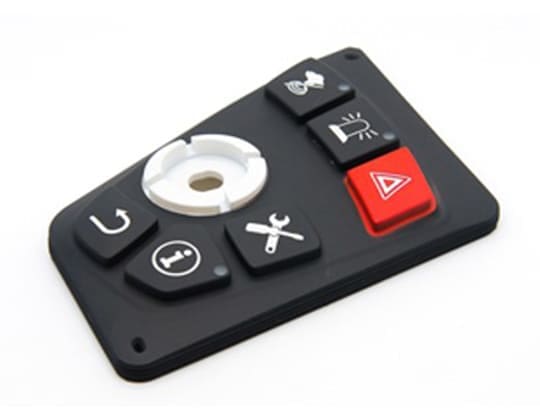 Complete service from project definition to delivery (France and international), Technical capacity ranges from simple parts in large series to complex parts integrating function and decor, Functional parts and appearance parts, Projects managed from hundreds to millions of parts, Logistics management possible (multi-site supply, storage, delivery on call.)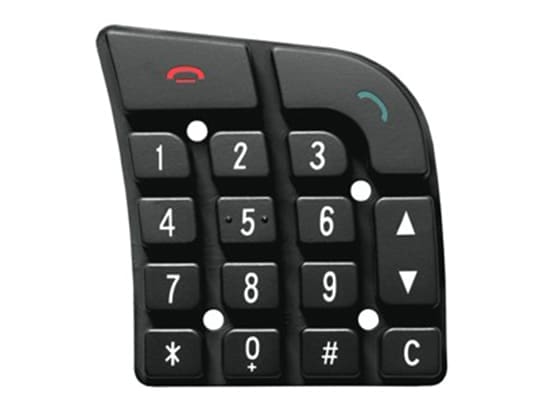 Characteristics of silicone keyboards
Simplicity and economy of assembly, Sealing against dust, and in certain constructions, against liquid projections, Resistance to heat and cold, silicone retains its elasticity between -60 / +180°C Resistance to most chemicals and corrosion Ozone stability, Ultraviolet stability, Very good weather resistance, Excellent resistance to repeated bending, even in very humid atmospheres. Possible use in the dark (translucent or phosphorescent version), Soft to the touch, especially with a coating, Tailor-made actuation force, Aesthetically modular to infinity, in shape, color and engraving, Savings on the purchase of small to large series, Great ease of printing, Compatible with most varnishes and hardeners.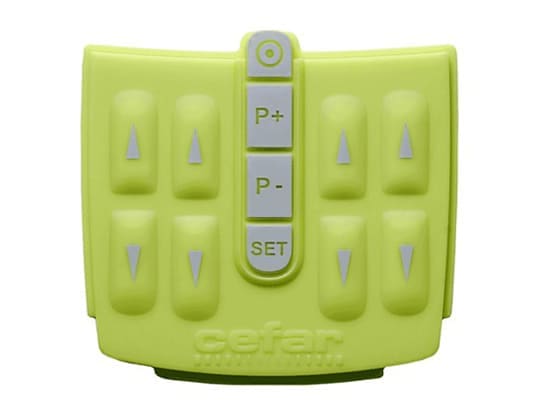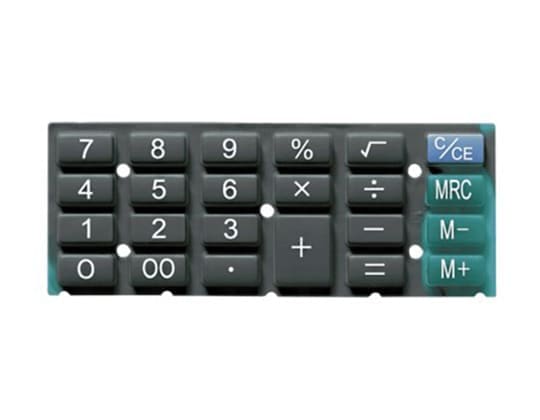 Two-tone compression
Screen printing
Pad printing
Painting
Laser engraving for backlighting, etc.
Varied finishes: matte, glossy, PU, ​​epoxy varnishes…
Metal or plastic over molding
Do you need Silicone Keypads?
There is an ICAPE Group team close to you and your business. All around the world, our business units are staffed with native experts available to answer all your questions. Contact us today!