ICAPE Group's Strong Expansion in the USA
3 Acquisitions Fueling Growth! USTEK Inc., PCB Solutions and Nujay Technologies are now part of ICAPE USA Organization.
In a move that solidifies its presence in the thriving American market, ICAPE Group has taken a significant step forward with the acquisition of operational assets from three well known American companies: PCB Solutions, Ustek Incorporated, and Nujay Technologies Inc.
This strategic move, with a combined net revenue exceeding $5 million and an average EBITDA margin surpassing 10%, has positioned ICAPE Group for exponential growth and unparalleled success. Let's dive into the details of this exciting development and what it means for the future of ICAPE Group in the USA.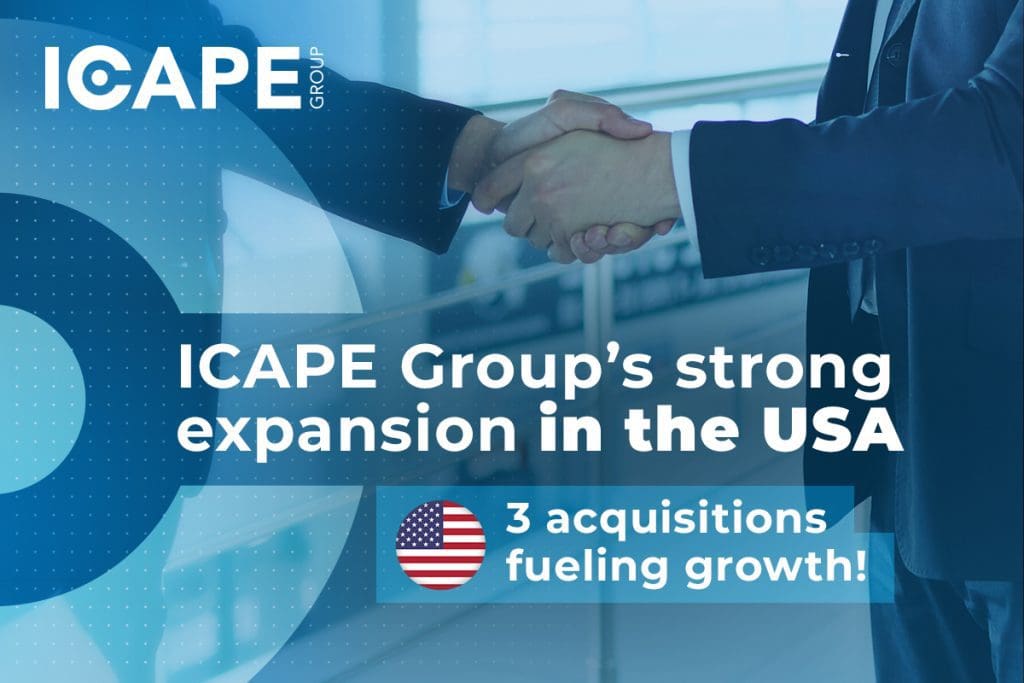 The acquisition of these three companies is about expanding ICAPE Group's reach and firmly establishing the company's presence in the United States, one of the most strategically important markets in the world. Currently generating approximately €30 million in annual revenue in the USA, ICAPE Group is now poised to strengthen its two major business entities, CIPEM USA and ICAPE USA.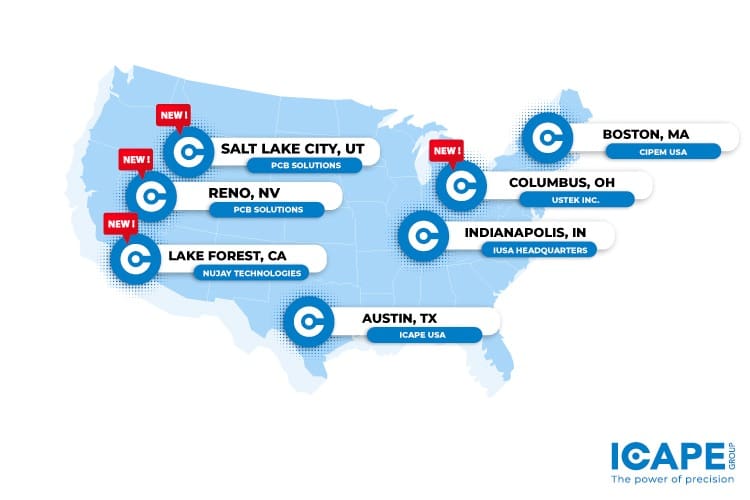 With operations now spanning across California, Texas, Indiana, Massachusetts, Ohio, Nevada and Utah, ICAPE Group has left its mark on the American landscape. These newly acquired assets aren't just assets; they represent profitability and strengthen ICAPE Group's commitment to proximity in the USA. Integration is expected to be seamless, with the founders of the acquired companies remaining on board to provide their invaluable expertise and support. From a commercial standpoint, these acquisitions result in minimal client overlap, accounting for only 10% of ICAPE Group's robust 180-client portfolio. This opens up an exciting realm of cross-selling opportunities with ICAPE Group's local subsidiaries.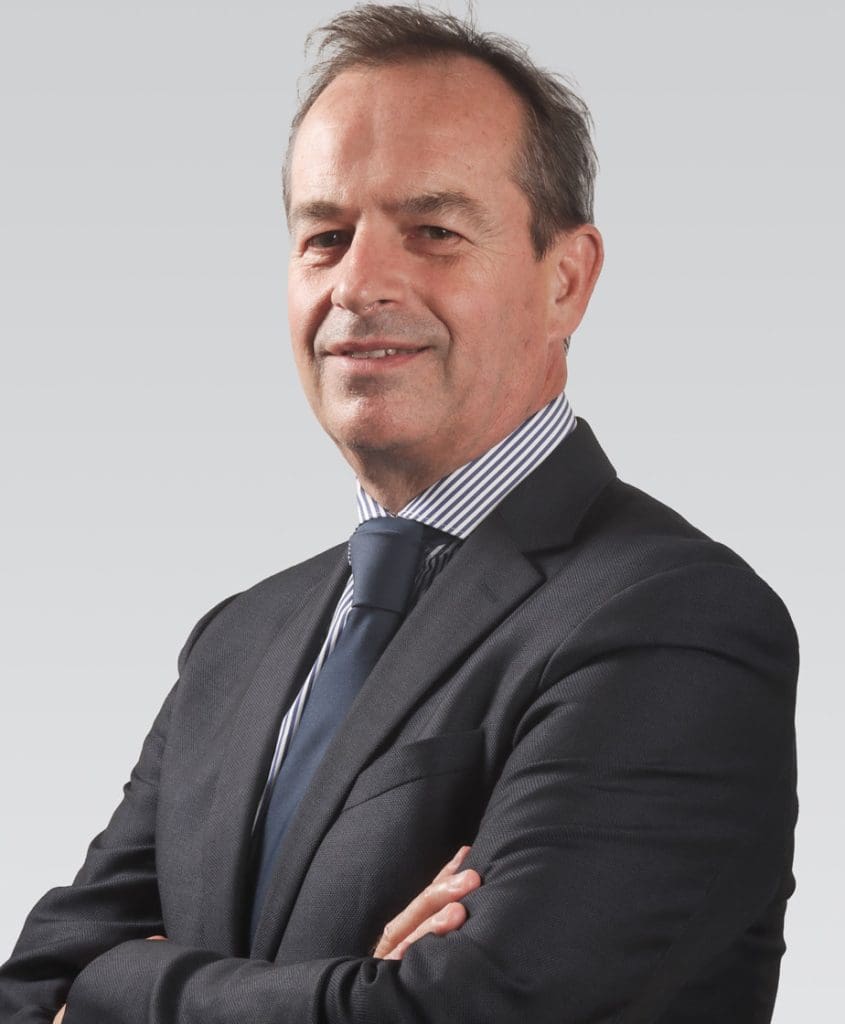 Yann Duigou, CEO of ICAPE Group
We are extremely happy to welcome three new structures with the acquisition of Ustek, PCB solutions, and Nujay Technologies. It's a big step forward for our activities in the USA, one of our main business territories. These acquisitions will build efficient synergies that will strengthen the international footprint of our solutions dedicated to printed circuit boards and technical parts and the value-creation potential of our North American subsidiaries. We aim to deliver the highest quality of services to their local customers in a wide variety of industries
Even amidst recent industry challenges, including a 21% market decline in the PCB sector in the first half of the year, as reported by Prismark, ICAPE Group has remained steadfast in upholding its valuation standards. Those acquisitions of operational assets serve as a testament to ICAPE Group's unwavering commitment to progress in the electronics industry.
ICAPE Group's strategic acquisition in the USA is not just a milestone; it's a launchpad propelling the company into the heart of the sprawling American market. With a strong presence now established from coast to coast, minimal client overlap, and a commitment to growth and innovation, ICAPE Group is positioned for unparalleled success in the years to come. This expansion reinforces the company's undisputed leadership in the electronics industry and showcases its dedication to delivering exceptional value to its clients and stakeholders alike. Stay tuned for more exciting developments as ICAPE Group continues to make its mark in the American market!