CIPEM provides and manufactures a wide offer of keypads. A membrane keypad is a type of user interface used in many electronic devices. It consists of a thin, flexible membrane layer that contains electrical contacts or switches, which can be pressed to register a keystroke or input. The membrane layer is typically made of a flexible polymer material, such as polyester or polycarbonate.
Anti-scratch, anti-reflective, anti-microbial, anti-UV… LED backlighting (1, 2 or 3 colors) or electroluminescent lamp Shiny or textured surface Digital printing or screen printing (silver ink, UV, phosphorus, carbon, etc.) Laser cutting Sealing up to IP67, -20°C/+60°C, resistant to chemicals and cleaning products.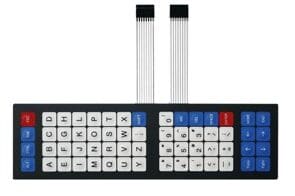 Two-tone compression Screen printing
Pad
printing Painting Laser engraving for backlighting, etc. Varied finishes: matte, glossy, PU, ​​epoxy varnishes… Metal or plastic over molding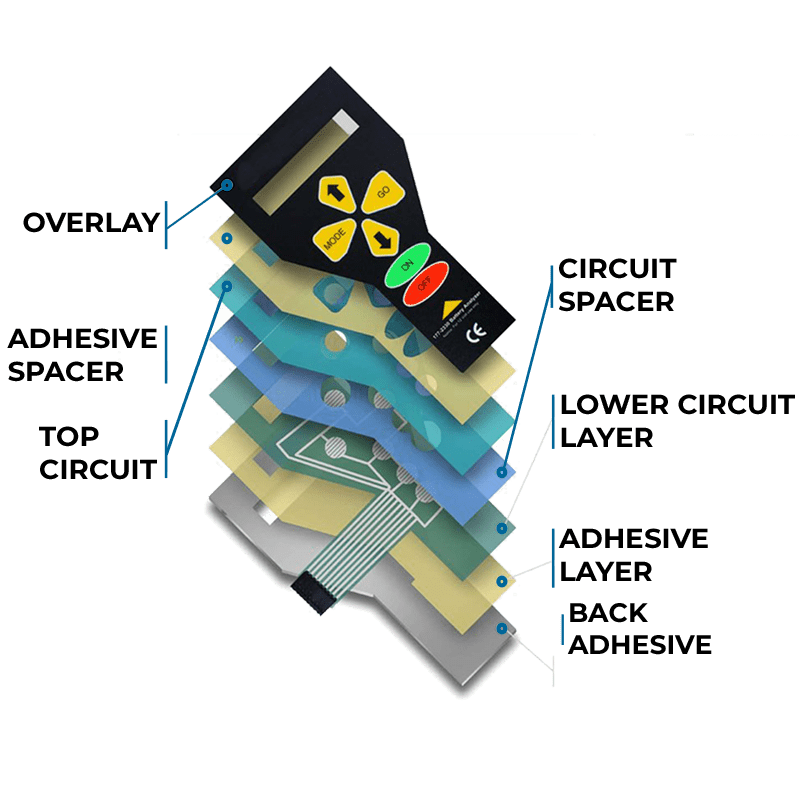 Do you need Membrane Keyboards?
There is an ICAPE Group team close to you and your business. All around the world, our business units are staffed with native experts available to answer all your questions. Contact us today!