Flexible PCB
The Core Technology
for Modern Devices
Innovation serves as the driving force behind every technological breakthrough. As we strive to make our devices smaller, lighter, and more adaptable to various applications, the traditional rigid printed circuit board (PCB) has evolved into its flexible counterpart, opening up a new realm of possibilities. Why would you need a Flexible Circuit Board? Let's explore the numerous advantages and innovations that flexible technology PCBs bring to the table.
Flex PCBs offer solutions to many challenges in the electronics industry and introduce a multitude of new possibilities. With the trend toward electronic devices becoming increasingly compact and design considerations growing in importance, the ability to bend, twist, and fold makes Flexible PCBs suitable for applications where a traditional rigid PCB would be impractical or impossible to use.
What is a Flex PCB?
A flexible PCB, also known as a flexible printed circuit board or flex PCB, is a type of printed circuit board designed to be highly adaptable and capable of flexing to a certain bend radius, without compromising its electrical connectivity. Unlike traditional rigid PCBs, which are typically made from layers of fiberglass or other rigid materials, flexible PCBs are constructed using flexible substrates like polyimide or polyester (PEN or PET) which Flexible circuits are printed. These substrates are combined with thin layers of copper traces and insulating materials, creating a flexible circuit that can conform to various shapes and fit into tight spaces.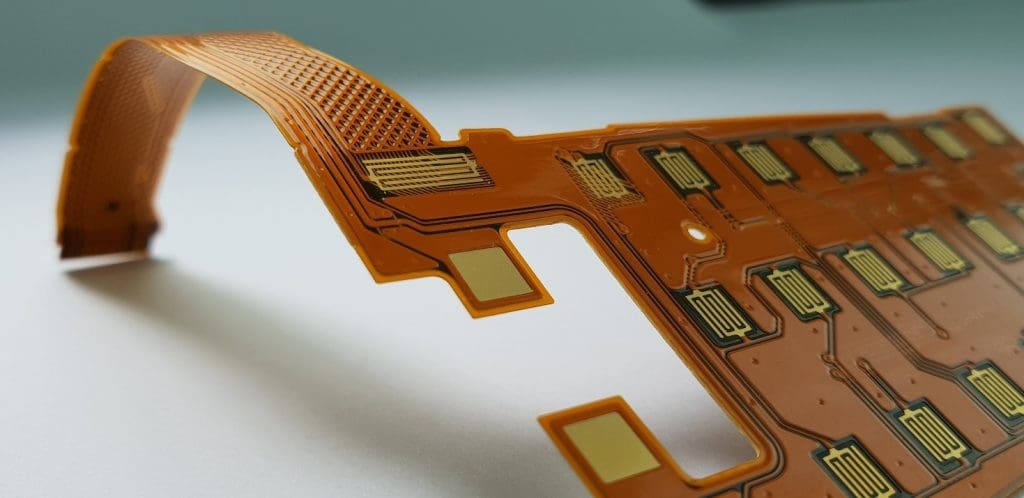 How to make a PCB Flexible?
There are different methods to make a PCB flexible, existing 3 different kinds of flexible PCB: Semi-Flex, Flex, and Rigid-Flex. It will depend on the design and the application use of the final product. All these products are made to be bent.
The key feature of Flexible PCBs is their ability to be integrated into devices with complex geometries, tight spaces, or where mechanical stress or movement is a concern. They are commonly used in industries such as consumer electronics, medical devices, aerospace, automotive, and more. The advantages of Flexible technologies are not solely related to design considerations but also encompass reliability. A Flex PCB acts as a wire between two PCBs, with no need for external components, connectors, and soldering processes. This makes it more reliable. Even if the cost of the material and the process is higher than that of two rigid PCBs, the manufacturing costs, weight, and the size of the final product make this technology cost-efficient.
it is the cheapest solution, the PCB is made with rigid material FR4 type with some area part with thinner thickness close to 0,2mm which can be bent moderately by a smooth bending and only 1 time when mounting the PCB in its final device for working. Only 1 and 2 layers are available for the bending area.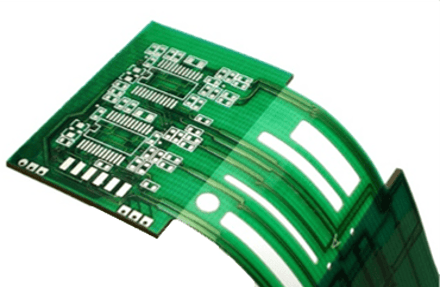 can be used for static or dynamic bending applications, it is usually the thinner solution if needed to miniaturize the PCB. In option, it is possible to add some stiffeners on the dedicated area to get stronger parts able to solder components. It is possible to get more than 2 layers on the bending area. Only 1 and 2 layers are available for the bending area.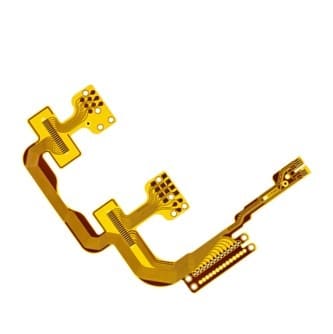 it is a mix of conventional rigid PCB with flex added able to make connections between other rigid PCB. The flex part can have 1 or several layers like the flex PCB described above. So, it can be used for static or dynamic bending applications. Even if it is the most expensive solution, its advantages are decreasing the weight, offering the best reliable connection without connectors, and resisting harsh environments like vibration or acceleration.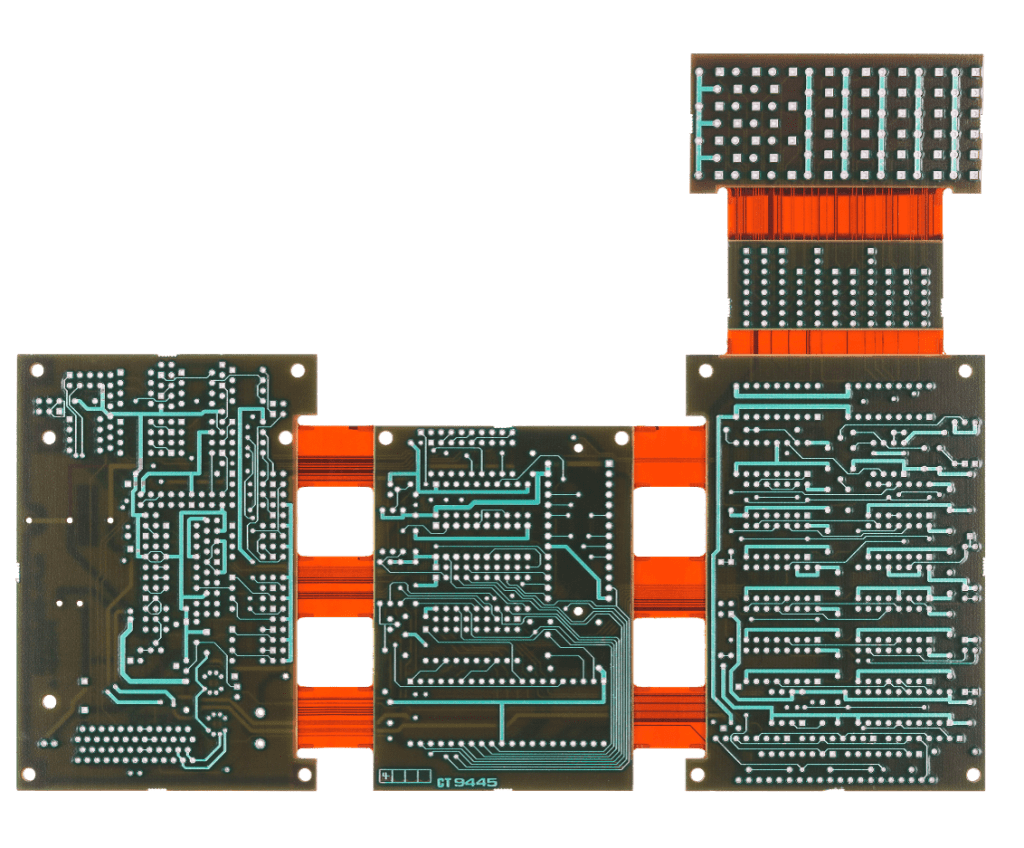 What are the main advantages of Flex PCBs?
Weight Reduction:
Their lightweight and thin profile significantly reduces the overall weight of electronic devices, which is especially beneficial in weight-sensitive applications.
Durability:
Flex PCBs are designed to withstand bending, flexing, and mechanical stress without damage, ensuring a longer product lifespan.
Enhanced Design Freedom:
The flexibility of these PCBs allows for intricate 3D designs, optimizing component placement and overall system performance.
Easier Integration:
Flex PCBs are versatile and can easily integrate into various devices, particularly in achieving space-saving solutions.
Reliability:
With fewer solder joints and interconnects, they offer enhanced reliability and reduce maintenance or replacement costs over time.
Cost Efficiency:
In some cases, using flexible PCBs can result in cost savings due to streamlined production processes and reduced material costs.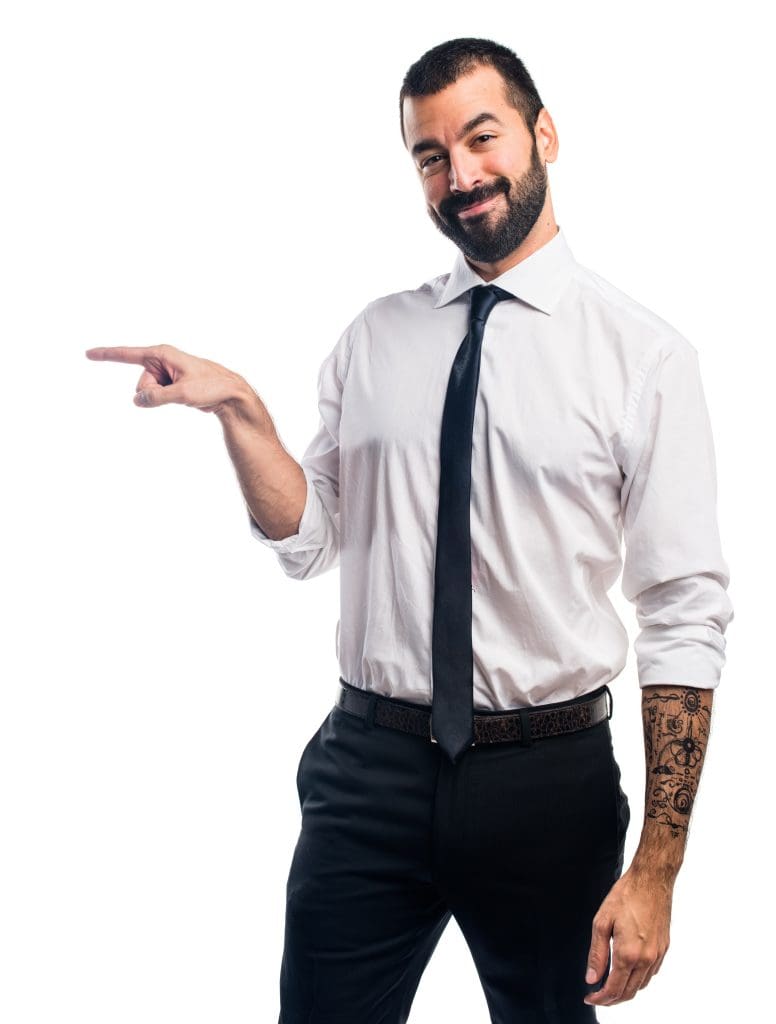 Learn more about our Flexible PCB capabilities: 
Understanding the different types of flexible PCBs allows designers and engineers to select the most appropriate option for their specific application, balancing flexibility, durability, and other essential factors to meet their project's unique needs.
In summary, flexible PCB technologies offer a range of advantages, including space efficiency, weight reduction, durability, improved performance, ease of integration, enhanced reliability, and potential cost savings. These benefits have made flexible PCBs a crucial component in various industries, driving innovation in electronic design and enabling the development of products that were previously challenging to create with traditional rigid PCBs.
How to build PCBs ?
Discover all the manufacturing process in an amazing video series produced by ICAPE Group that will take you through all the steps, from raw material choice, design and engineering, drilling, etching, solder mask, electrical tests, quality controls… Are you ready? Click here :