Employees Success Story : Bingling Li Sellam
Discover the captivating story of Bingling, whose fascinating professional journey led her from being an intern to becoming a Chief Sales and marketing Officer. We will explore the milestones of her journey, the challenges she faced, and the keys to her remarkable success. Let's dive into Bingling's inspiring story.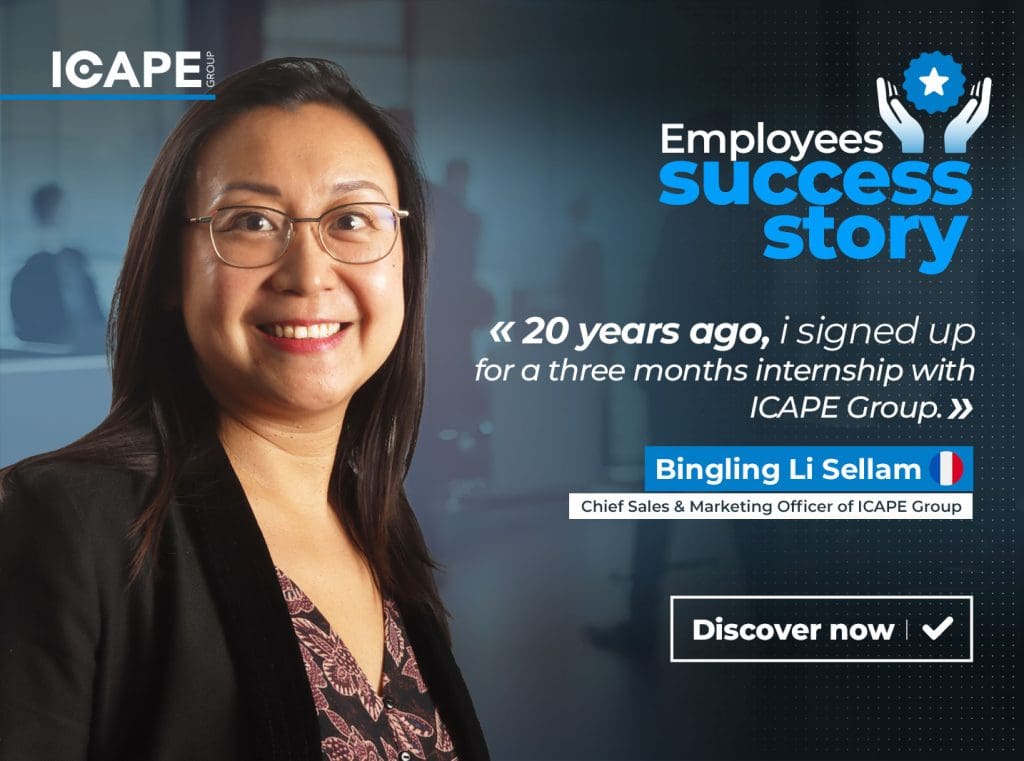 Twenty-five years ago, you left China, your country of origin, to come to study in Europe. Today, you go back to China for vacation, but your life is in France. What are the milestones in your journey that contributed to your success?
Like many young people from China, I was sent to Europe to pursue graduate studies in Europe by my family. I enjoyed this period of my life a lot. It has been a great opportunity to satisfy my curiosity by discovering different cultures and meeting interesting people in Europe, in Canada and in the US. , I think that's one of the main reasons why I decided to change my major from Hotel Management to International Trades once I arrived in Paris because I was passionate by international environment and human relationships.
It was at that time that you ICAPE Group came into your life?
Absolutely. I joined a business school in Paris to complete my Master's degree. After an initial interview with Mr. Ballenghien, who explained to me what a PCB was by opening a telephone and pulling out the components! I signed up for a 3-months internship. I didn't know at the time that this experience would launch my professional career.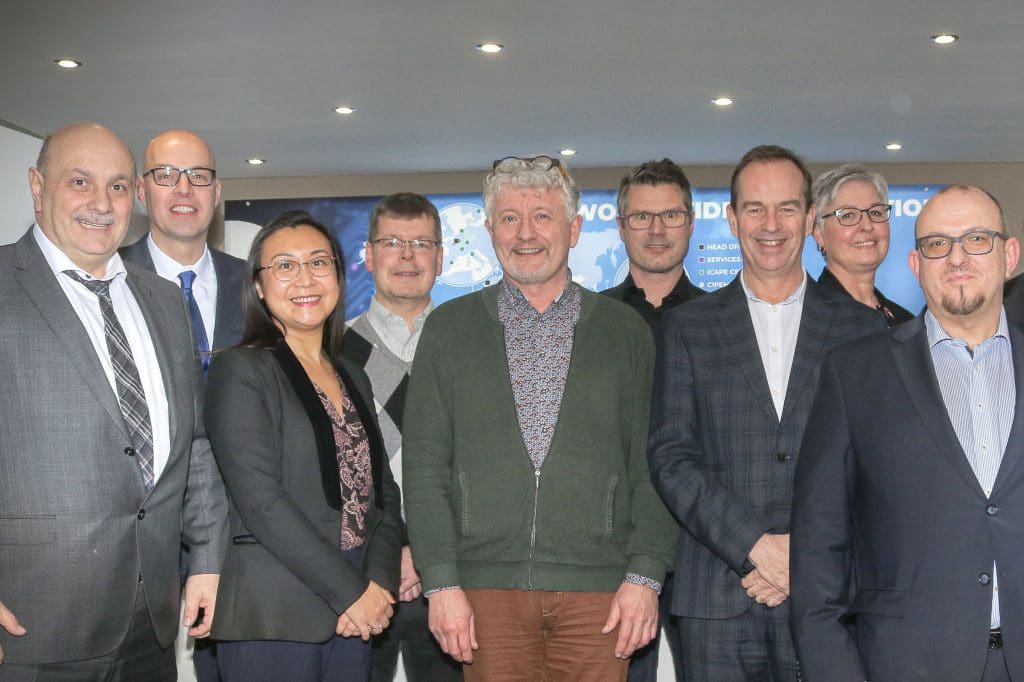 In twenty years, you became one of the most influential people in the company, and you have gone from a student to the top level of the group. How did you achieve this?
I like to challenge myself and am always curious to learn new things and improve my competences in diverse aspects.The Group saw my potential and offered me different opportunities to progress. I also need to thank many people at ICAPE who have helped me grow and encouraged me since the beginning.  Success is never a solo journey;  The knowledge gained and the trust formed have been the cornerstones of my achievements.
In today's business world, do you think it's possible for a woman like you were more than 20 years ago to have a career as outstanding as yours?
Yes, I do! However, the landscape of the modern workplace and the organizational structures of companies have undergone significant changes compared to 20 years ago. When I joined ICAPE, we were starting from scratch, with only a few of us, perhaps a dozen at most. It presented a unique opportunity to bring Mr. Ballenghien's vision for ICAPE Group to life, aspiring to establish the company as an international player in the PCB (printed circuit board) industry. Today, the company boasts a workforce of over 600 employees across various countries, operating with a well-established hierarchy and geographical organization. Throughout the years, we have successfully navigated through numerous challenges. ICAPE Group always encourages internal promotions and provides opportunities to our talents.
Nowadays, everything moves faster. It is crucial to create your own opportunities, stand out, and not be limited to what you are required to do. You must be curious, proactive, and take more initiative for improvements. This requires self-confidence, perseverance, and a lot of hard work!
Bingling's timeline at ICAPE Group :
2005
First internship at ICAPE Group
2006
Second internship at ICAPE Group followed by hiring as a sales junior
2010 – 2014
Sales Manager
2015-2017
Director of CIPEM
April 2017 – Jan 2020
Director, ICAPE France
2020-June – 2023
EVP North Europe
June 2023 to date
Chief Sales & Marketing Officer