The purpose of the routing process, also known as profiling, is to cut each circuit board out of the production panel. Indeed, even if all the circuit boards are on the same panel, they do not necessarily all belong to the same customer
The operator stacks up to 4 panels, in the same ways for the drilling process. In this case, the routing process requires a milling machine and bits with a different number of heads: 1, 2, 4 or 6 heads.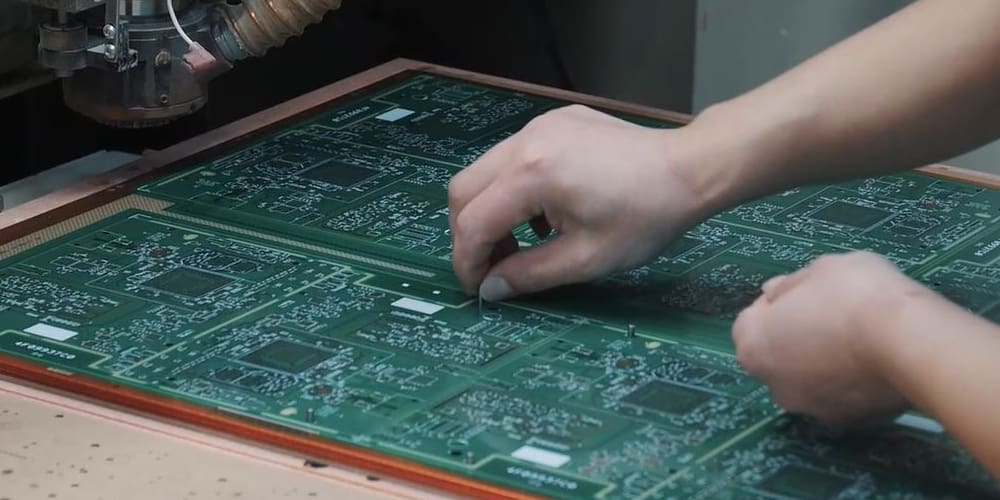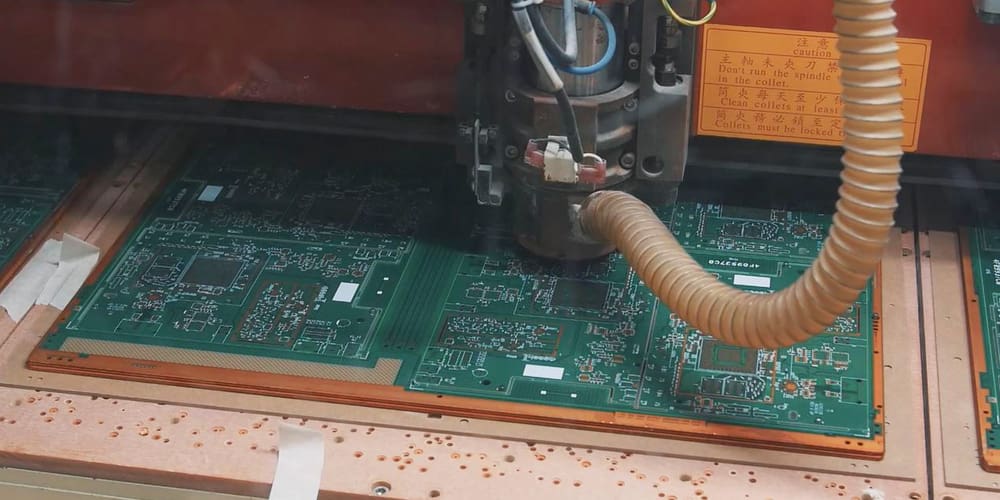 Inner and outer contours of the PCB are created during this process. At the same time, the boards are cleaned to ensure that no dust remains as a result of this operation. At the end of the cycle, the operator removes all the parts from the table and the circuit boards are now depaneled. Depending on the customer's request, the boards can also be milled without being depaneled
The operator monitors the dimensions of the milling process with an optical camera to ensure that the inner and outer contours have been milled properly and have not affected the circuit.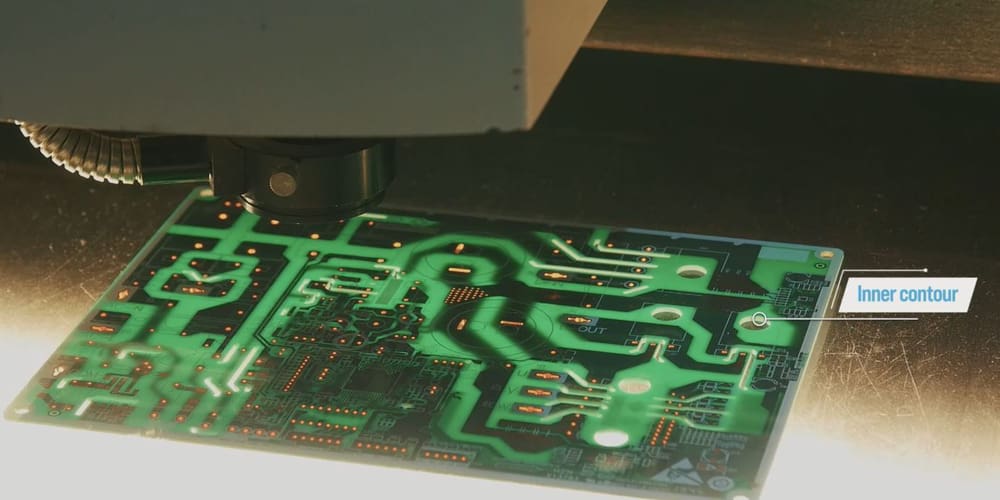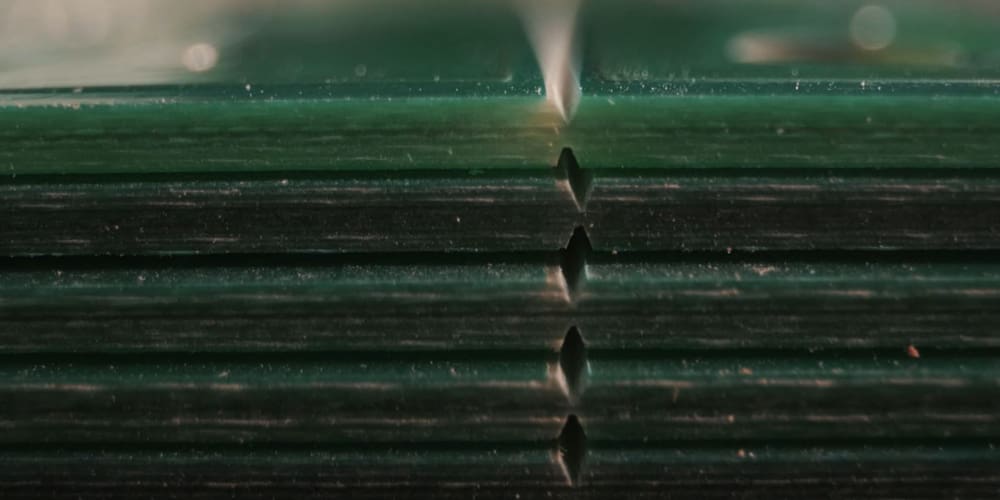 After routing, V-Scoring or V-cut is used to pre-cut the PCB on the customer panel so that the boards can be separated after the populating stage. This is the main objective of this step. The boards are then easy to snap.
Once completed, controls are carried out with a V-cut tester to measure the V-cut depth according to the GERBER file.