The PCB journey continues in the fourth episode of our video series. Jump aboard to discover the Lamination stage of the printed circuit board manufacturing process! After the inner Layer imaging stage, the boards go through registration and lamination. Follow us in our HDI factory in China!
The panels are washed to remove the corroded copper surface as well as potential fingerprints, dry film residues, carbonate and anti-foam residues from dry film stripping.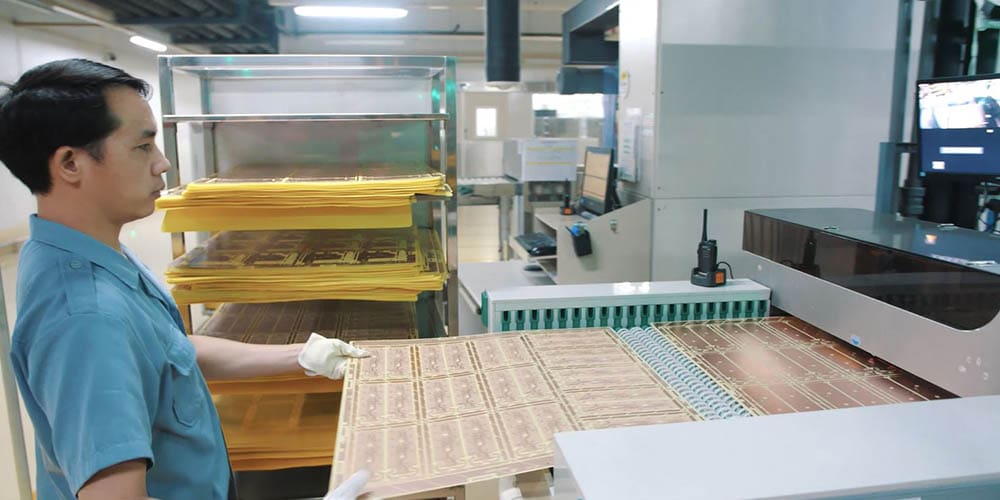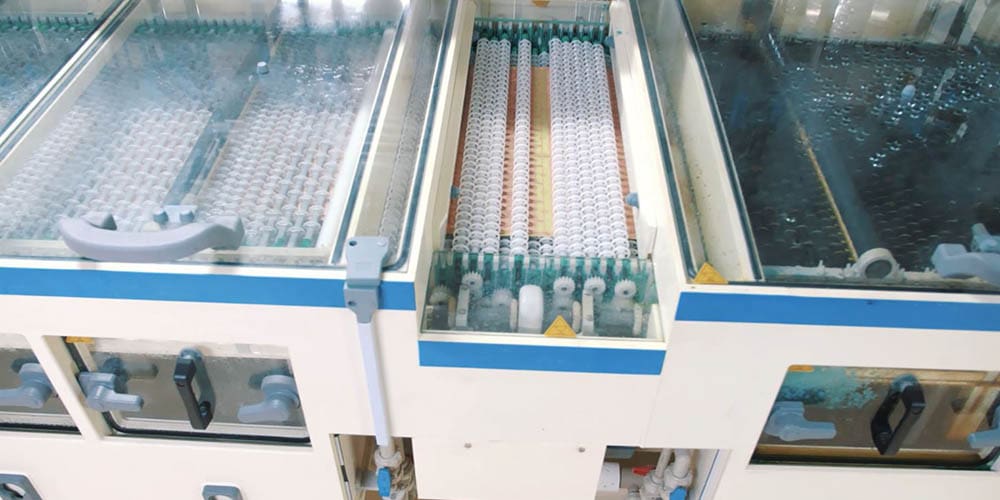 Micro-Etching is a basic condition for obtaining a homogeneous and appropriate Brown or Black oxide treatment. The process will reduce the thickness of the copper from 0.2 to 1 micrometer.
Brown or Black Oxide treatment is used to provide better adhesion for the epoxy resin and to avoid any problem such as delamination.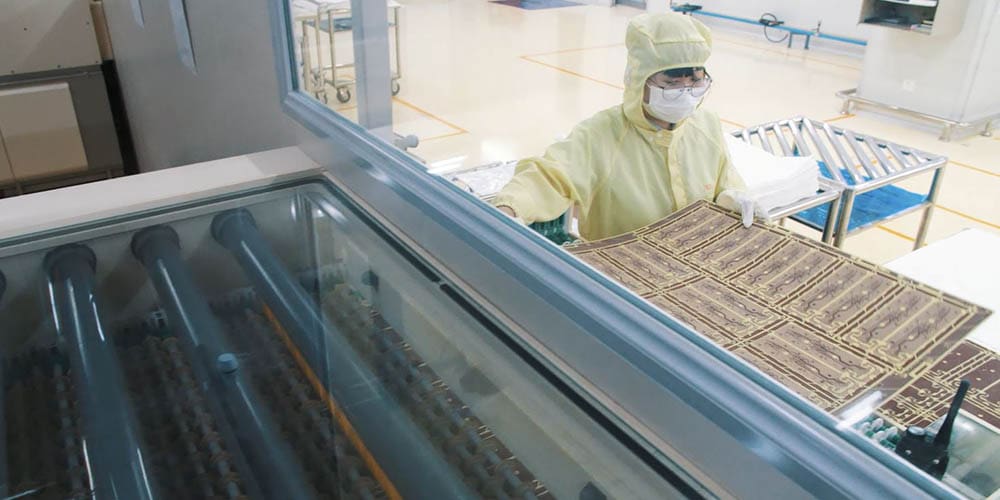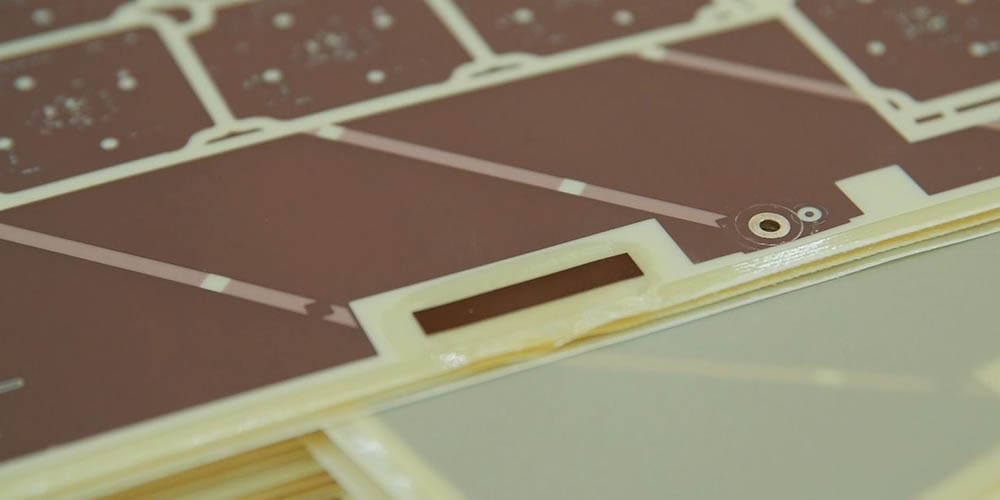 The operator stacks the inner-layer and prepreg on the gluing machine, allowing the stack-up to be glued together. Once glued, we move on to using the rivets. The riveting process is there to complete the registration and strengthen the inner layer and the prepreg together. This strengthens the stack-up and ensures that it won't move during the lamination process.
The copper foil is sandwiched between a stainless-steel patch and a prepreg. This stainless-steel creates a hard and flat surface. The copper foil completes the stack-up. The panel is now composed at the top and the bottom by a copper foil and a prepreg surrounding the inner layer.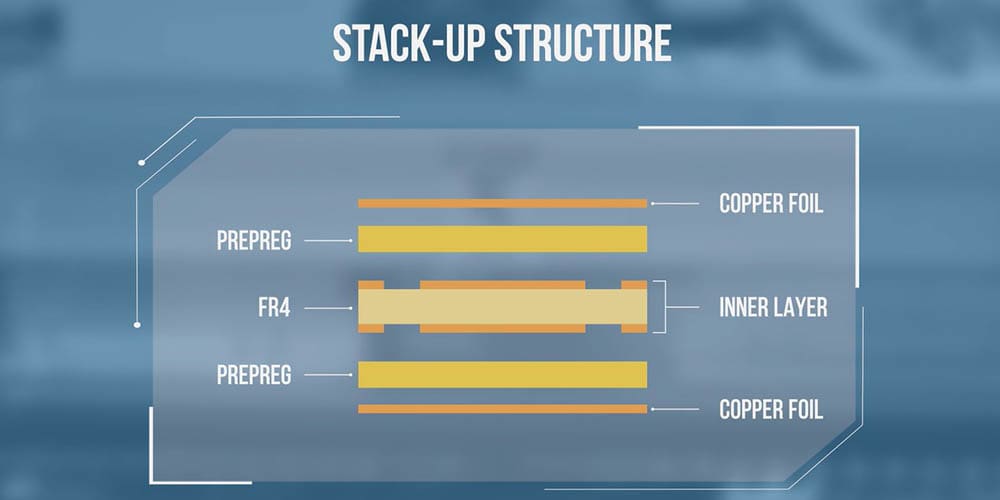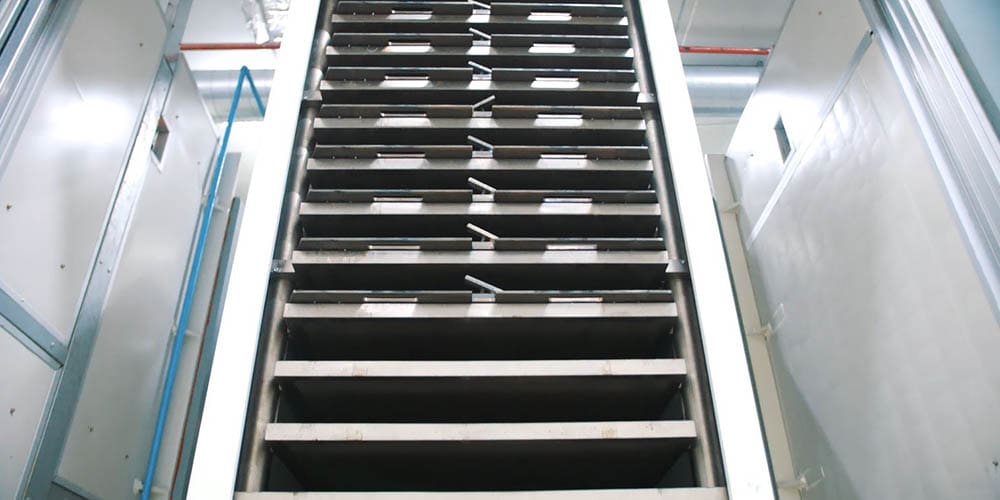 The stack-up is placed under extreme temperature depending on the data sheets of the materials. The pressure inside the lamination machine is 180 tons per square meter and the process will take up to 2 hours. After being exposed to high pressure and temperature, the layers form a single board, which is then moved to a cold press. Later, the panels will be unmolded.
These brand-new boards will be prepared with the registration holes using an X-Ray machine. They will then be deburred, chamfered and rounded at the corners.