Etching is a complex chemical process that removes the unwanted copper and tin on the boards.
The first step starts with the dry film. All the residue are dissolved, and the film is stripped away, leaving the unwanted copper exposed.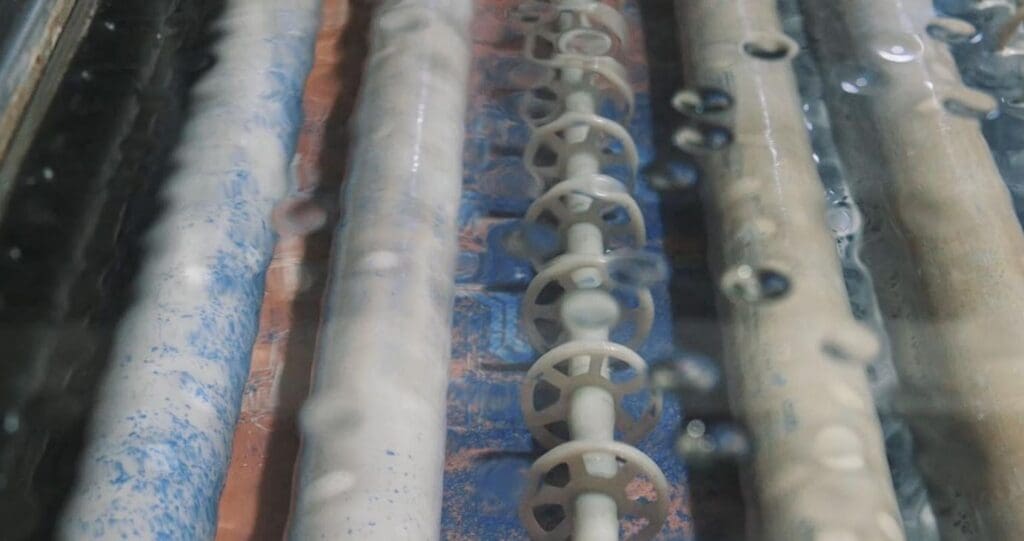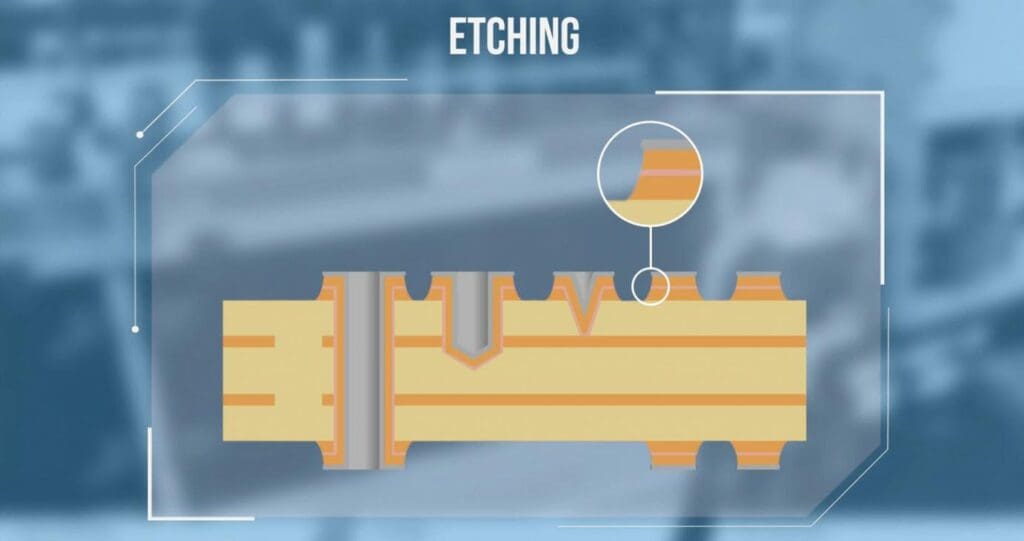 The etching step starts in a bath of a chemical solution. The challenge is to avoid over-etching or under-etching which would prevent a straight wall from being obtained. As for the inner layer, the uncovered copper is etched away and defines the pattern. Here, the tin protects the copper and the holes.
The tin is chemically removed and stripped away. Conductive areas and connections are now properly established.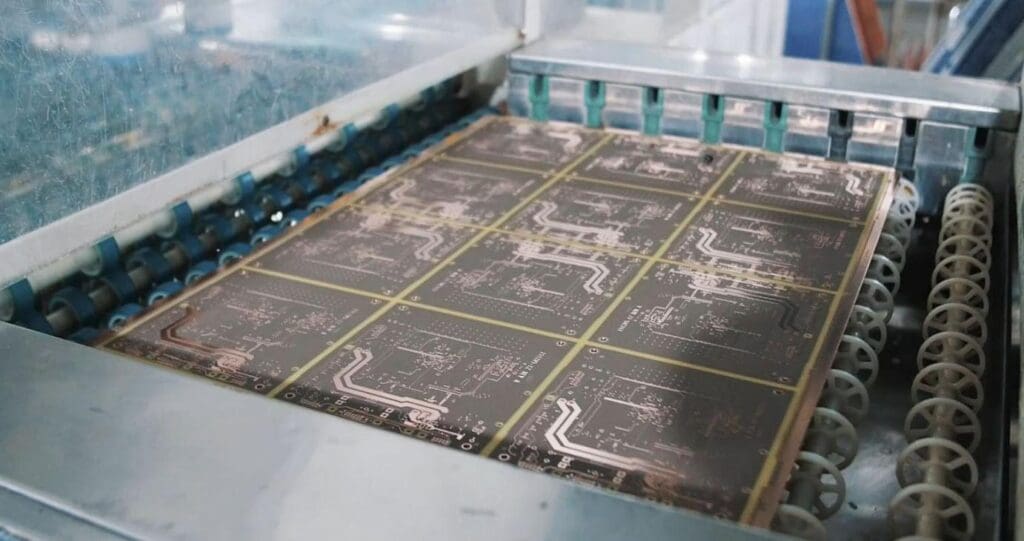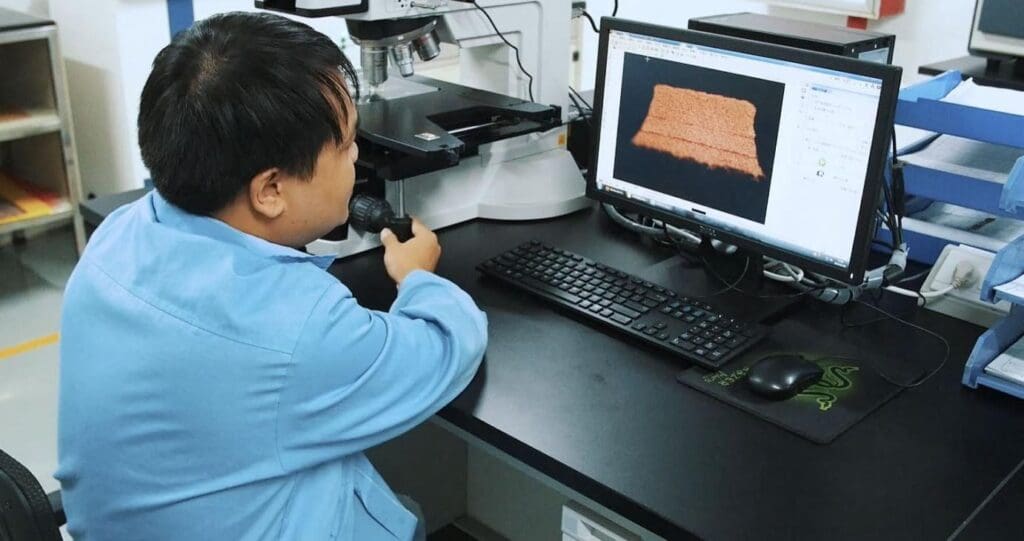 A laboratory test is carried out to check the over-etching and the under-etching and to make sure that all unwanted copper layers have been removed with the exception of the resist layer.
5 - AUTOMATIC OPTICAL INSPECTION
The Automatic Optical Inspection is carried out directly after etching and compared with the data to highlight any inconsistencies and guarantee the absence of defects. In some cases, a short circuit or electrical opening can be repaired at this point.