These tests are carried out to ensure there are no shorts and opens on the circuit boards. There is two types of machines with differents advantages: the "flying probe" and the "bed of nails".
The GERBER file is read by the machine, the operator place the boards in panel or alone. Then the 4, 6 or 8 heads, distributed on each side, start their job: send electrical charge to the circuitry while, each contact pads will be touch continously to make sure there is no open or short circuit. In this case, an operator will intervene to solve the problem.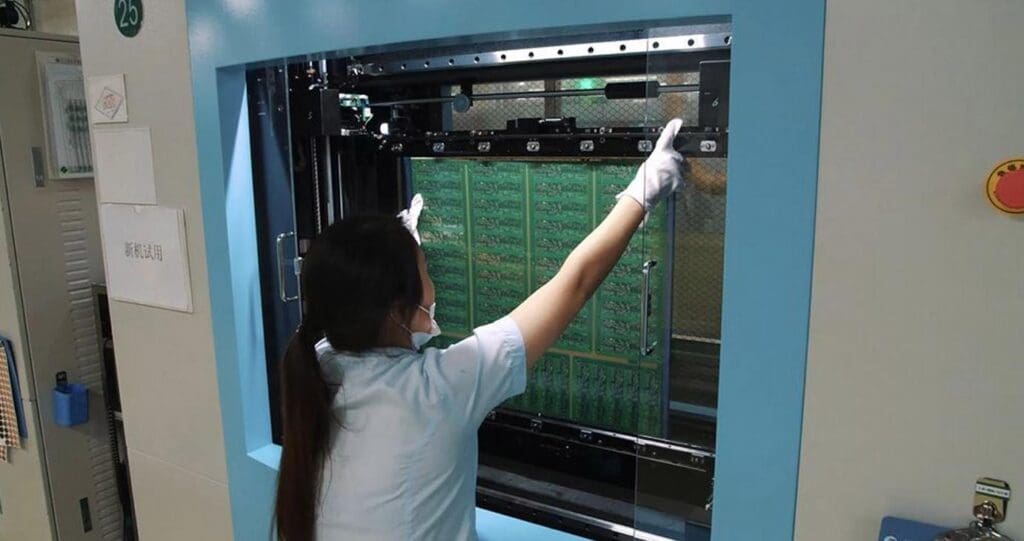 The tooling is cost effective, it is most common to use it for prototyping & small series. It is also suitable for HDI PCB but the principal contraints is to change each time the circuit boards manually, which extends a lot cycle operation.
The universal grid test also know as Bed-of-Nails required a test fixture. The tests fixture is designed base on the GERBER file, so it's different for each PCB. The operator must put numerous pins of various size to cover all the testing area. The preparation is extremely expensive and tedious! The holes are aligned to the test points of the PCB and all the test points are checked at the same time, which makes this very fast and reliable.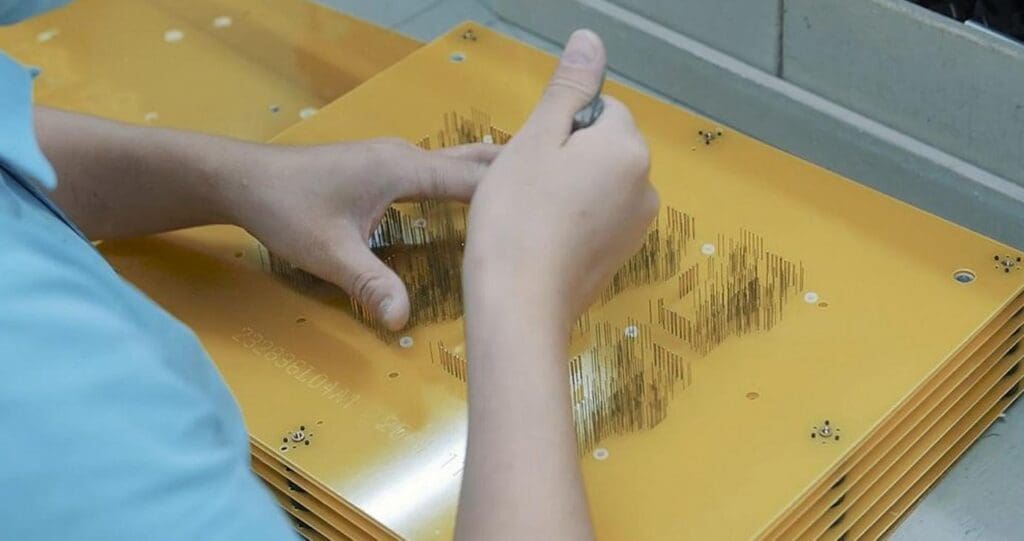 As for the Flying Probe, the Bed-Of-Nails got its pros and cons, This electrical test is perfect for the mass production for its processing speed between each PCB. Nevertheless, the expensive tooling, the tedious preparation and the density limits should be taken into account.
So now that the electrical test is complete, we are sure that the circuitry is corrrect. Coming up next is the final inspection.