Chemical and Electroless copper
Chemical and Electroless copper
The chemical deposition of copper, also called electroless copper, creates the electrical connection between the inner layer and the outer layer.
Before depositing the chemical copper, the board must be clean. For the standard process, the first baths will clean up and remove all residue from drilling.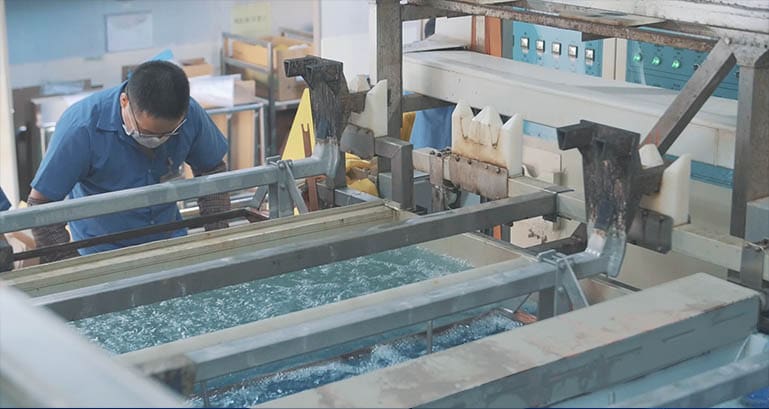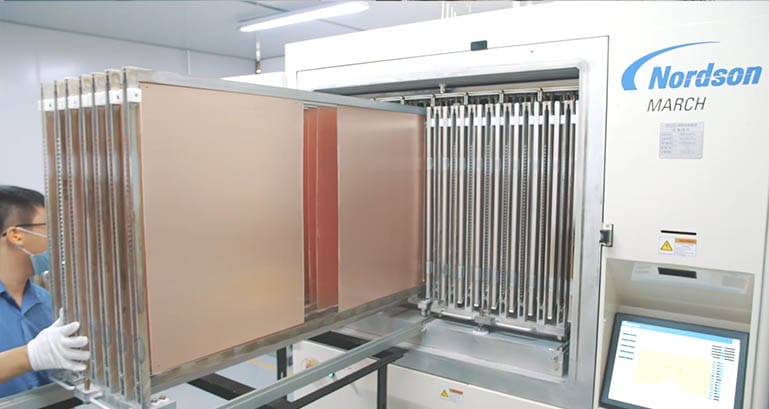 For high-tech products, the plasma process is preferable: capable of removing harder residues such as polyimides, High Tg-FR4, Teflon and RF Microwave materials. This optional process provides excellent roughness and wettability for chemical deposition of copper.
Several chemical treatments exist to obtain conductive holes, we can use copper, palladium, graphite, polymer, according to the PCB technology in creation. The boards are immersed in a palladium bath also known as an activation bath to deposit a thin coat of palladium.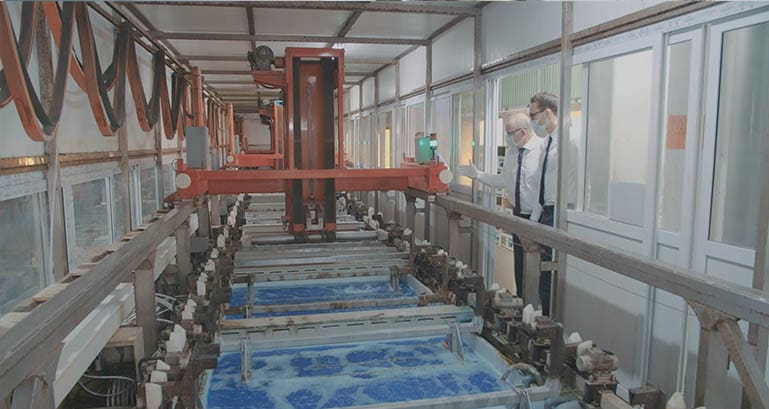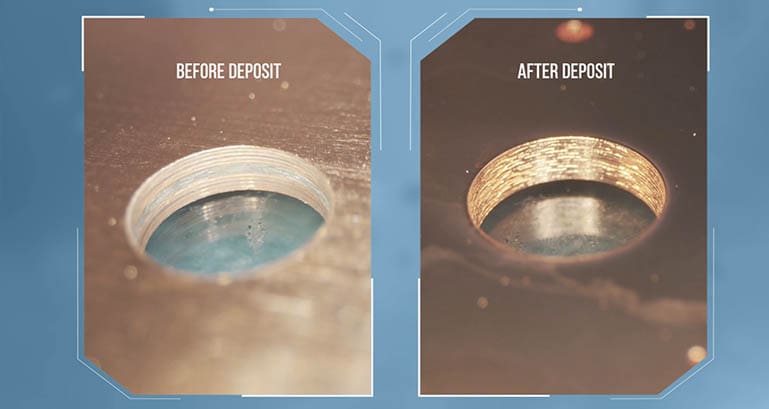 The panels are constantly moving through the bath to remove potential air bubbles that may have formed inside the holes. The palladium acts chemically so that a 1 to 3-micrometers deposit of chemical copper is attracted onto the entire surface of the panel and the recently drilled holes.
The control is carried out at the end of this process, mainly, a backlight test is performed to check the porosity and coating of the copper.